About The Firm
Blackoak Capital is an Australian real estate private equity firm.
Blackoak Capital is a value investor in the Australian real estate market. We are long term investors with a focus on downside protection and superior management of assets to deliver attractive risk-adjusted investor returns.
We work with exclusive groups of like-minded investors. Our clients are keenly aware of risk and reward and we invest alongside them in partnership, so our interests align. Blackoak is owned and controlled by its management. The Blackoak Directors and their immediate families are the largest single investor across our managed trusts and funds, excluding joint venture partners. The firm has invested circa $670 million across 17 trusts and funds since our inception in 2008.
Blackoak operates as a vertically integrated investment and management team, with a depth and range of experience across all sectors of real estate in both national and international markets. The firm benefits from an accomplished Investment Committee, which provides our executive team with advice on strategic issues and industry and market trends.
Blackoak Capital is regulated by the Australian Securities and Investment Commission and holds an Australian Financial Services License.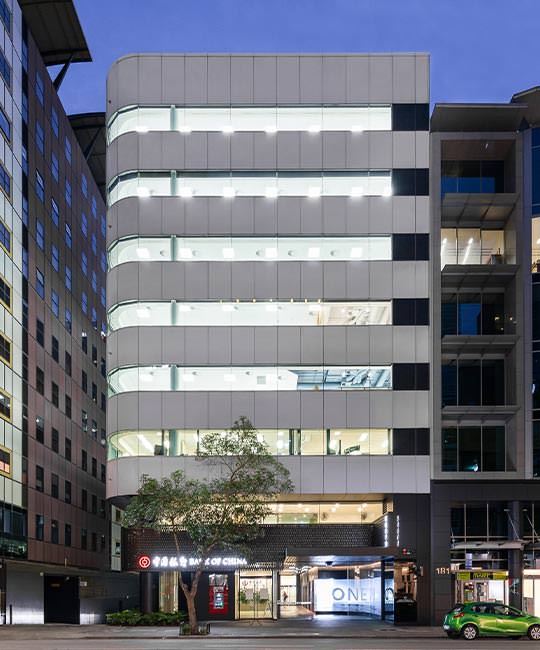 A$670m
Invested and managed to
date by Blackoak Capital
Over A$190m
CAPEX delivered or
currently underway
18.1%
Weighted Average
IRR
We have found that adding value for investors begins with creating value for occupiers
Our clients value the experience, detail and focus of our investment team, and we value the trust they place in our strategic approach
We have built a reputation on an ability to identify value opportunities others in the market may not see or be capable of unlocking
Objectives and Principles
Blackoak's objective is to deliver superior risk-adjusted returns to deliver the best value to our investors, partners and employees. We are committed to excellence through our vertically integrated team, which works together in originating, underwriting and managing all aspects of business plans including asset, property and construction management.
We adopt a bottom-up approach to analysing our investments with a focus on preservation of capital and take a hands-on approach to all aspects of our asset management and business plan delivery.
Blackoak is owned and controlled by its management. The team invests alongside our investors to align interests and deliver consistent risk adjusted returns across economic cycles.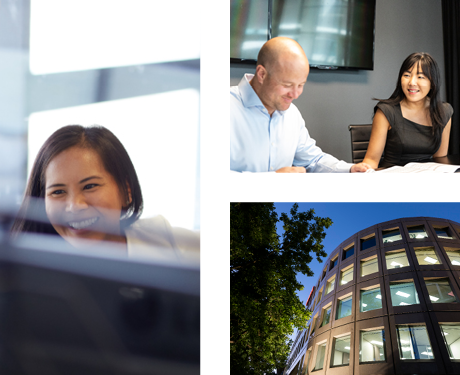 William Square
Northbridge, Western Australia
William Square is a Commonwealth Government and State Government tenanted office building located in a gentrifying area with improving amenity. The building underwent c.$62m in refurbishments invested by owner and tenants, turning the once lacklustre building into a Northbridge Landmark. This investment has now been realised.

66 Kings Park Road
West Perth, Western Australia
The asset comprises a substantial and prominent five level office building on Kings Park Road in the West Perth office precinct. Blackoak managed a reposition and re-leasing of the asset. This investment has now been realised.

Estate One
Dandenong South, Victoria
Three logistics warehouse comprising 27,919sqm located on eight-hectares of the Estate One industrial estate in the Melbourne suburb of Dandenong South. This investment has now been realised.
1 International Drive
Westmeadows, Victoria
Cargo Park is located prominently off the first ramp of the Tullamarine Freeway within the highly sought after Tullamarine business hub. This investment has now been realised.

179 St Georges Terrace
Perth, Western Australia
Substantially refurbished by Blackoak in 2020, the property comprises an eight-storey office building prominently located in the Perth CBD.
Blackoak Capital Ventures
Blackoak Capital Ventures – a strategic partnership between Blackoak Capital and Tim Mack's Arget Ventures – is a new Western Australian property business pursuing opportunities in development and other structured property investments through a "partnership approach".
Blackoak Capital Ventures seeks projects where we can add value, which might include through:
solving for complex issues, such as planning or environmental challenges, heritage constraints or other restrictions;
working through the problems confronting complicated sites, such as those with multiple owners or uses; and
providing the knowledge, delivery capabilities and flexible financial resources needed by our partners.
By overcoming obstacles and achieving outcomes that satisfy multiple objectives, we work to generate gains for all stakeholders in our projects.